Welcome to J. MacGregor Custom Carpentry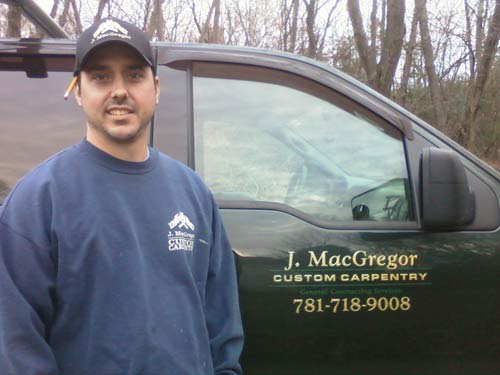 Hello, my name is Jason Macgregor and I started J. Macgregor Custom Carpentry, Inc. in 2005. I am a husband and a proud father of three. I started working in the field when I was a young teenager, and come from a family with a rich history of carpentry and contracting skills. After high school I joined the United States Marine Corps and served four years before returning home and working as a carpenter for several renowned local builders. I started the business after working for a builder whom decided after many years in the business to change careers. I was fortunate to make numerous contacts and have continued to work for numerous customers I had served while working for this builder. Up until this point I have done very little advertising, most of my work has been through word of mouth references and have survived thus far through the rough economical times we are in. I am very proud of that and accredit it to the high standard of quality work that I hold myself, my workers and my sub-contractors to.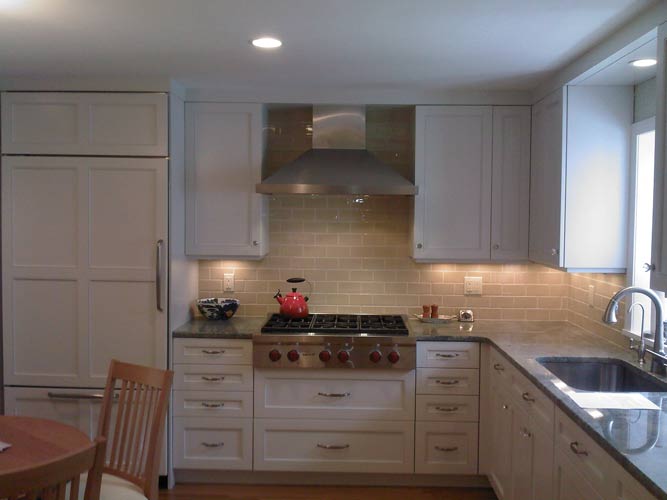 I am very fortunate to have a "Family Like" network of employees and sub-contractors. Many family members like my father Ron and other relatives of mine work for me on a regular basis. This allows me to run a small crew to customize your needs and be hands on and accountable for any situations that may come up on a project. Also many of the sub-contractors I use are people I have known almost my whole life. I choose to use sub-contractors who hold themselves to the same standards and quality's I hold myself to. Honesty, integrity, dependability and accountability are not only how I was raised and now how I raise my kids, but it is also the same way I choose to run my business.

Here at J. Macgregor Custom Carpentry we have many services for all your home repair, and renovation needs. We do various projects from small home repairs such as rot repair, right up to full additions, and everything in between. Here is a list below of services we provide: new construction, additions, kitchens, baths, basement finishing, decks, custom built-ins, custom molding, interior renovation, siding, windows, tile, painting, ALL YOUR CONTRACTING NEEDS and the list go on.